Have you ever been standing in a drugstore, finding yourself overwhelmed by the sheer amount of options? Or perhaps you read the ingredient list of a shower gel and felt like you need a chemistry degree, just to understand what such a seemingly simple product will do with your skin? If that sounds familiar, keep on reading, because today we want to introduce you to Valloloko, a start-up from Düsseldorf creating simple but beautiful organic body care products.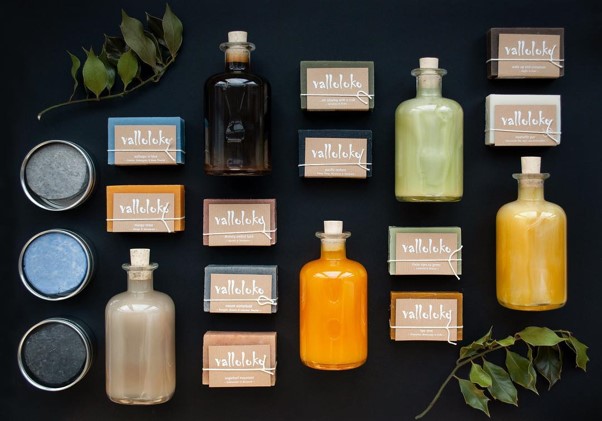 The Idea

The story of Valloloko however did not start in a drugstore, but in a café. This is where Dima worked as a barista in 2015, when he met Arseny. Soon the two got lost in a conversation over their shared passion for handcrafted products. They both knew they wanted to create a product with their hands, but what would be worth the time and effort? The answer: Something that everybody needs and uses on a daily basis, something that could really make a difference, even if it seems small. This is how they began the quest to craft their own soap, using only natural ingredients, without compromising on washing experience.
The Team
It wasn't much later until the two met Igor, who was just as excited when he heard about the idea and found it to be a perfect project to bring in his experience from the business world. Lastly they were joined by Arseny's sister Arina who not only brought her creativity, her artistic background and her passion for quality products to the table, but also her determination not to give up on sustainability values in the face of new challenges.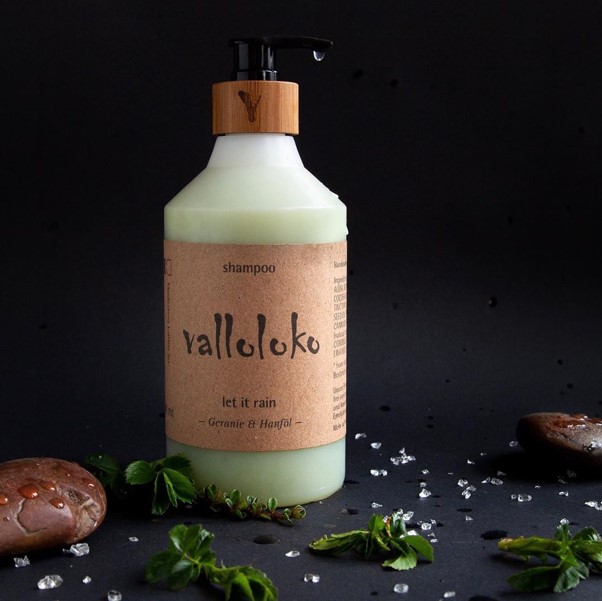 The Name
When Arina told us the story of the name Valloloko, we could immediately see her eyes starting to sparkle. Valloloko is a Madagasi term for the 8th colour of the rainbow, which is only visible to certain animals and cannot be noticed visually by humans. To perceive it, it must be sensed in a different way. Like this color, Valloloko products true value lies not in what you can see, but in what you can't: their high quality ingredients and the way they treat your skin. So in a way the name perfectly represents what Valloloko represents for us: the combination of outer elegance and the hidden beauty of inner qualities.
The Products
It all started with soaps and shower gels but shampoos and conditioners were added soon after, as customers liked the products so much. Throughout the time of Valloloko's existence, the core value of all products remains the principle of favouring quality over quantity and a constant effort to make the whole supply chain as society- and environmentally friendly as possible. To achieve this, they source their ingredients locally wherever they can, from certified or self-checked suppliers. The key to their strategy is their main sales channel: small stores, where they still collect the most valuable feedback for improving existing and creating new products. As for the founders, a solution can only be as good as it works for their customers.
A good example here would be the new shampoo. Contrary to conventional shampoos it does not contain tensides, which make for a great texture quickly, but also dry out your hair in the long run making you feel the need for conditioner. The good news is, you can get the same creamy consistency with vegetable oils and slow, cooled processes. One thing to keep in mind however, is that your hair will still need to get 'off' the old shampoo ingredients first. So, when trying out their shampoo, expect it to take up to a month, before it will have the right effect. And, as everybody's hair structure is somewhat different, your hair might also react different than somebody else's – this is why one of Valloloko's future projects is to develop shampoo optimized for different hair types.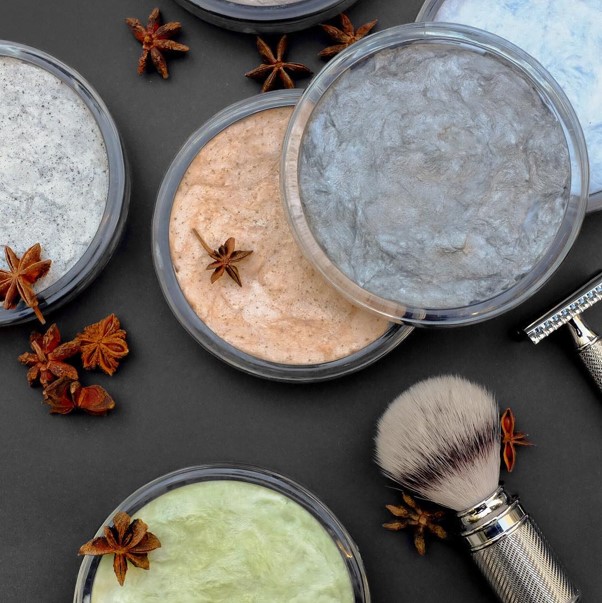 Challenges
Needless to say that such a young team, completely new to the market and partially also to the (sustainable) business world, can expect some challenges. Packaging has been especially difficult – the team did not want to use conventional plastic, but the obvious alternatives are not necessarily the best. Glass, for example looks good, but requires a lot of packaging material and is also much heavier during transportation. So, as a first solution Valloloko found a Bavarian supplier of biodegradable plastic, which is made out of sugarcane and is now used for their shower gel and shampoo.
Another challenge was palm oil. It is used in many beauty products to soften the skin and enrich it with vitamins, but its production can have very detrimental effects on the environment and local communities. So, the team was relieved when they finally found a supplier proving to cultivate palm oil in a responsible manner and is even certified in doing so. Not stopping there, the four are testing alternative ingredients to replace palm oil altogether.
Future plans
Developing and testing new products is not a business necessity for the team, they rather enjoy being creative and feeding their curiosity. This is why there are many new ideas in the pipeline, which make it an even better idea to follow Valloloko on social media and stay up-to-date.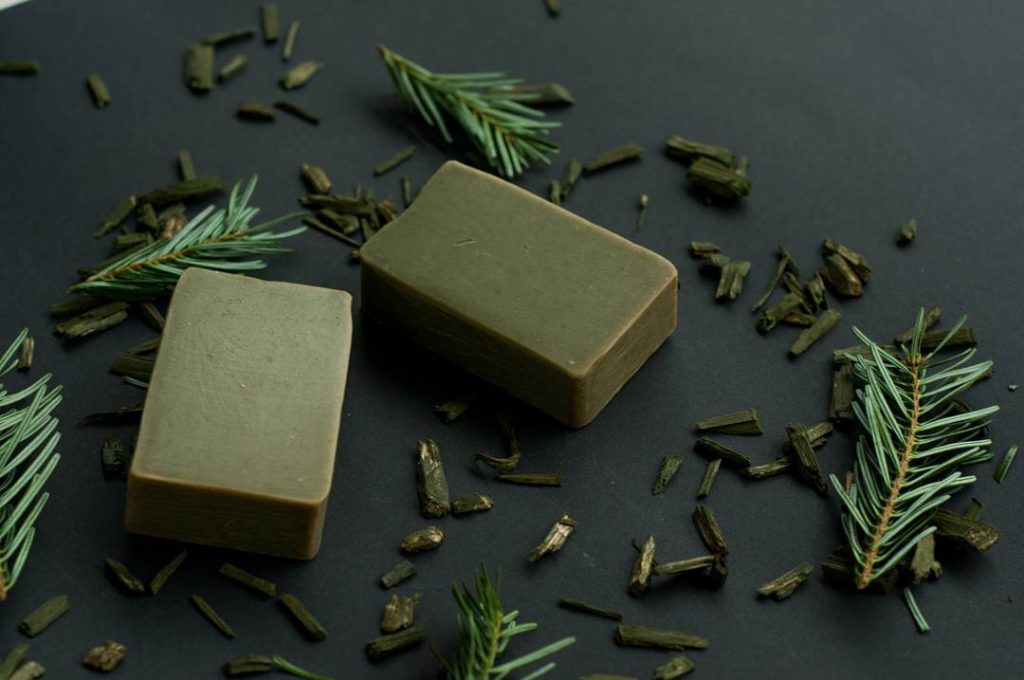 Where can I get it?
You can buy many of Valloloko's products at the Unverpackt-Laden Flinse, at Qnootsch in Oberkassel, Unverpackt Düsseldorf, Purabio in Benrath, Local Unverpackt in Ratingen, Migori in Köln and all products are also available online. Still Arina would always recommend to buy offline, not only to support your local stores, but also to not miss out on the opportunity to explore the different types and scents. (An idea we at Sustainable Düsseldorf fully support).