You don't have to look hard these days to read something negative about the state of the fashion industry at the moment: second largest polluter, exploiter of people and all around superficial industry. But, there is hope as more as more sustainable brands enter the market each year. If you do decide to buy something new consider checking out what these brands have to offer, a great way to do this is by visiting shops like Roberta organic fashion.
The Story
Roberta organic fashion has been open since 2016 in the neighborhood of Pempelfort, Düsseldorf. It is home to great sustainable fashion brands, beauty products as well as small home accessories. Everything is made from eco materials and of course also under fair working conditions for all involved with the items. The founder, Daniela Perak, had been working in the art world for 15 years before opening Roberta organic fashion, and although that career may be in the past it is still present on the shop walls where the works of local artists are featured regularly.
On the racks you will find brands like Armedangels, Mud Jeans & Format Berlin, to name a few. Daniela focuses on choosing pieces that are versatile, comfortable but also stylish. She attends Berlin fashion week twice a year to stay up to date on the latest, making sure you have a great selection every season.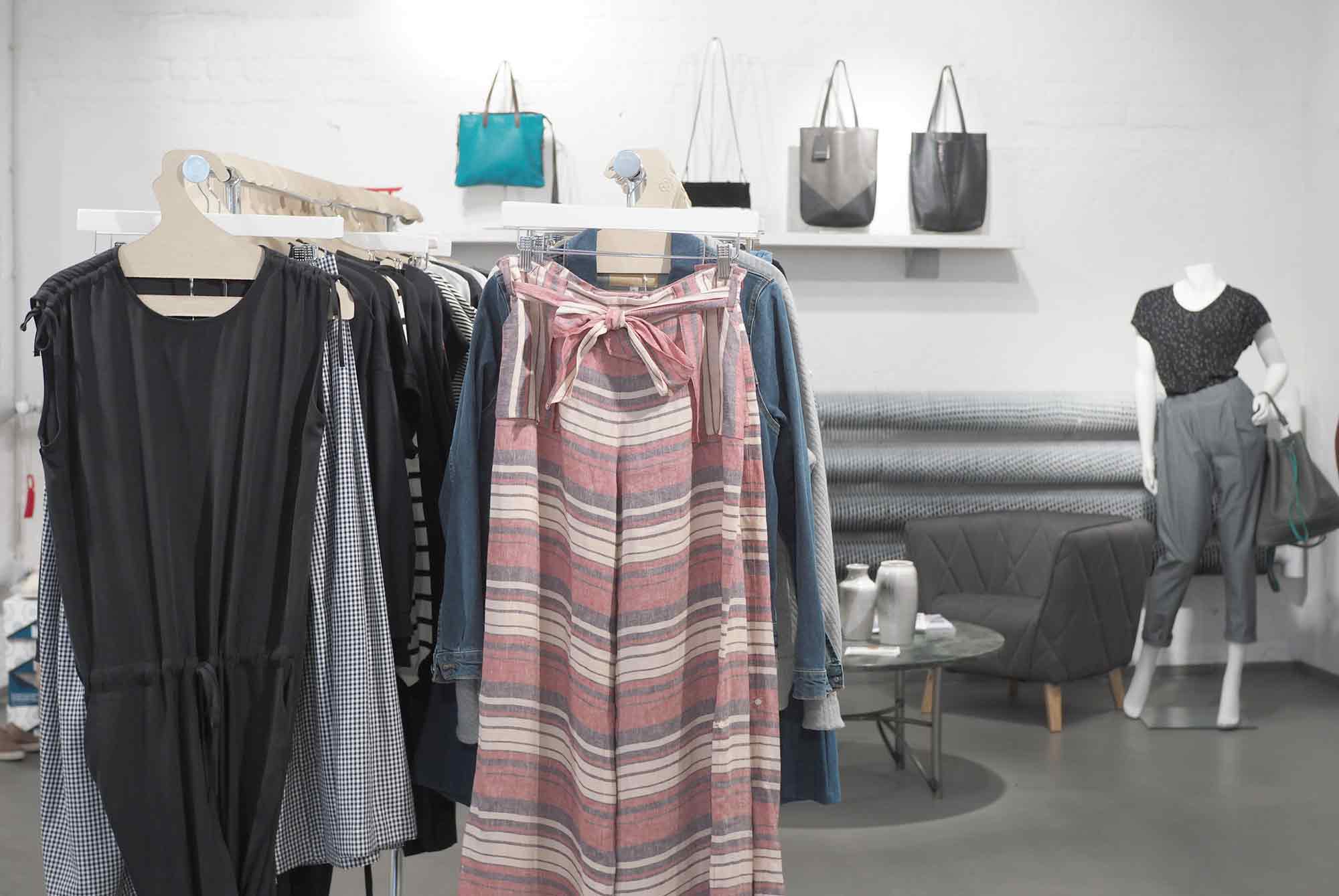 What is there to discover?
-Men's, woman's & children's wear
-Home accessories
-Jewelry, purses & shoes
-Beauty products such as deo, creams & soaps
-Art from local artists
Why you should visit?
There are many good reasons to visit Roberta organic fashion. Aside from shopping, I would recommend a visit to learn more about the great sustainable fashion labels as well as discovering some local brands you may never have heard of (yet). Daniela regularly hosts interesting fashion events, sign up for the newsletter to be notified when the next event takes place.
Do they speak English?
Very well & happily.  

Additional info:
For current opening hours please check the website or facebook
Stay up to date:
Newsletter (sign up at bottom of page or through popup)