The great thing about how sustainable fashion has developed in the last few years is that there are now so many opportunities to find designs that fit your personal style from brands that do right by the people and the planet. And if you think there are no such brands to choose from in Düsseldorf, think again. One that is definitely worth discovering is CANO.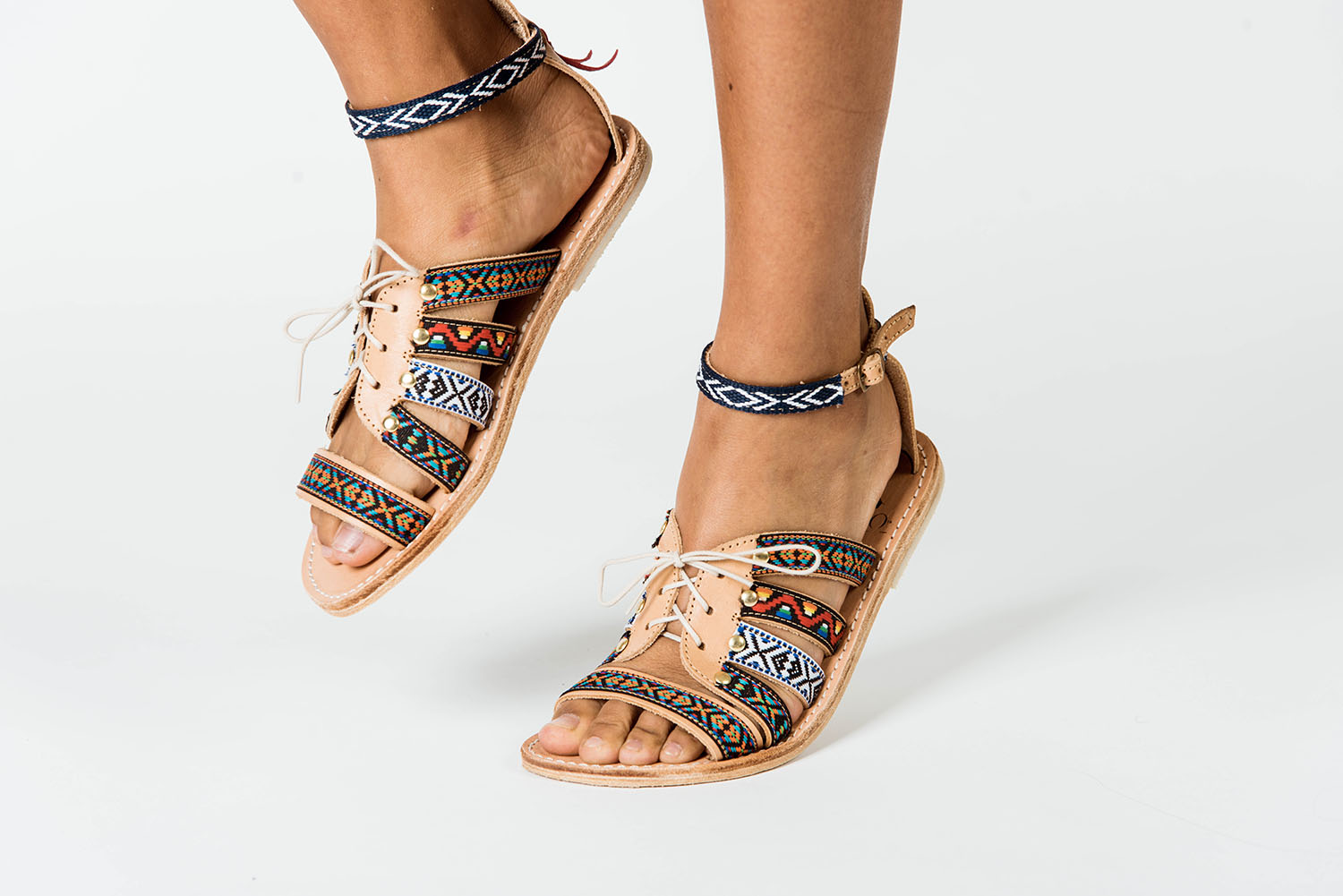 Who they are
CANO (short form for "Mexicano") is a relatively new company that was started right here in our lovely Dorf by Düsseldorf natives and long-time friends Philipp and Lukas. Read their full story here.
The Shoe
The CANO shoe is inspired by the traditional Mexican shoe, Huarache. All shoes are handcrafted in Mexico by artisans who have passed down the traditional weaving techniques from generation to generation. The shoe weaving takes approximately 2-3 hours per shoe and is done from the artisan's home, which means they are able to take care of their families while they work.
Sustainable / ethical practices
-Vegetable tanned leather on all huaraches. Learn more about their leather sourcing here.
-Natural crepe rubber soles (on newer models).
-Fair working conditions for artisans. Learn more about the artisans here.
-Fair wages for artisans.
-Commitment to transparency.
-Fully biodegradable (on models with the crepe rubber sole).
But wait, is cow leather sustainable?
No matter what we put on our feet there could be an argument why it is not sustainable. Although it can be said that leather production uses too many resources, it is very likely that the alternative is made out of materials that don't biodegrade for lifetimes and could end up contributing to the global trash problem. I mention this because it can be easy to become discouraged in your journey to sustainability when you make the choice to buy something ethically made and then someone comes along and tells you that its not sustainable enough. Don't let that discourage you, brands like CANO have very high standards for themselves in terms of sustainability and should be supported. If you look for a shoe that is 100% sustainable, you will be barefoot.
Where can you find them in Düsseldorf?
Roberta the Store, Selekteur & The Gentleman Side (All models are also available online.)
Stay up to date
Follow them on Instagram, Facebook & Youtube to stay up to date.
Good news!
Right now they are having an end of season sale, an opportunity for you to get a great deal on a great shoe! Click on the picture below to see what's on offer.