It might take a little effort to get into the habit of shopping for our fruits and vegetables sustainably, but once you start practicing a few good habits you will see it is not that difficult and there are actually a lot of options in Düsseldorf.
The biggest first step is to stay informed and be aware. As recent as one year ago I was not thinking about how my fruits and vegetables were packaged. I enjoyed farmers markets but normally didn't buy much since it was a lot more expensive then the chain supermarkets. I also didn't take much notice of where anything was coming from. This is the truth, but once I started informing myself it was easy to start thinking differently and looking for alternatives. The following is a short list of 3 very practical tips to start buying produce sustainably.
1. Buy local and/or seasonal when and where possible.
Buying food locally when it is in season not only ensures the best quality, but also saves quite some transportation and supports the local economy.
Start by being aware what is in season. No matter where you buy your produce this is important information to know. Although the origins of all fruits & vegetables in Germany are clearly marked it can save you time by already knowing what to look for. Here are the resources I use to check what is in season at any given time:
Seasonal calendar for NRW vegetables (no pictures)
Seasonal calendar for NRW fruits (no pictures)
Seasonal calendar for Germany (with pictures)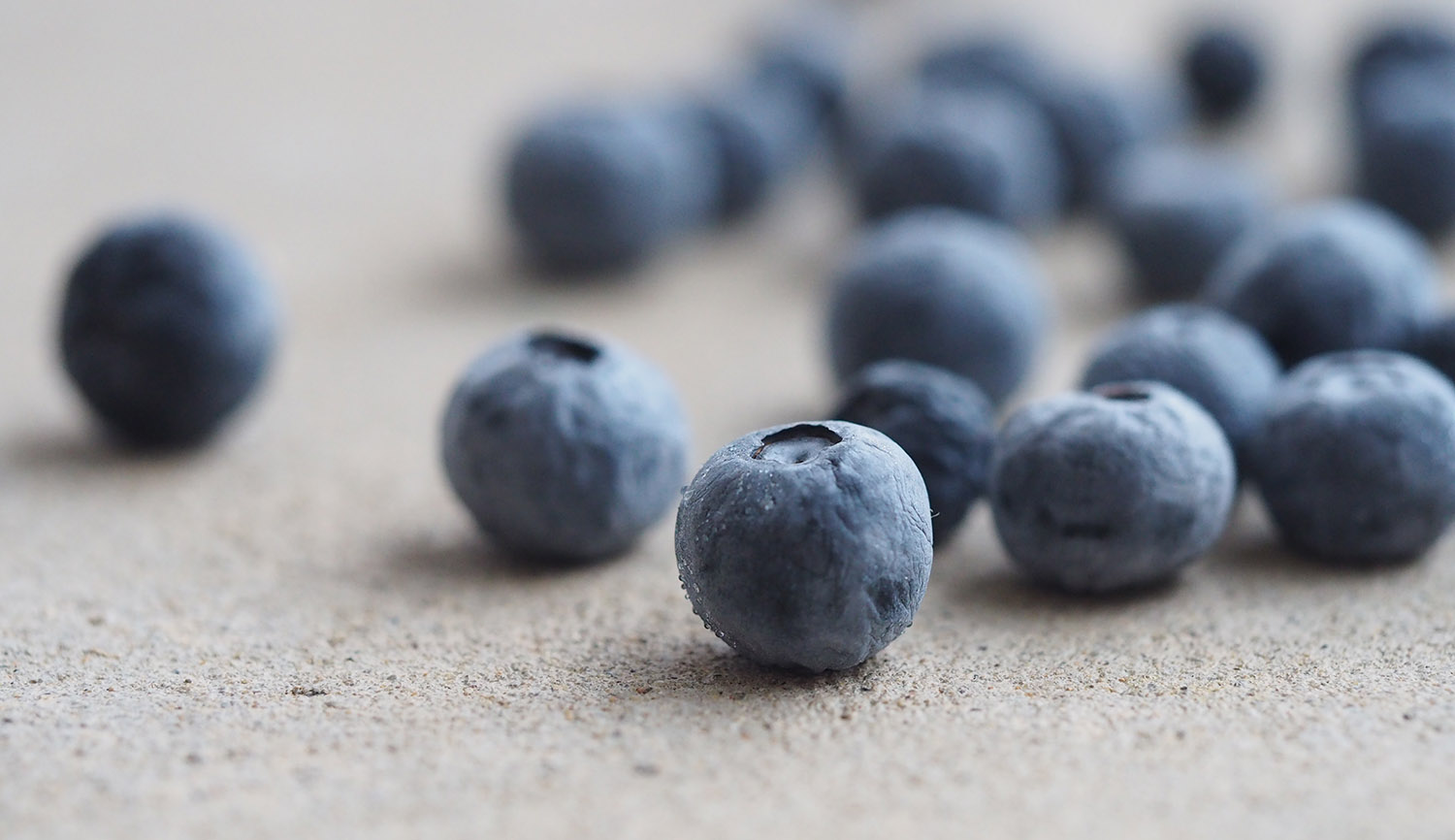 Now that you know what to look for you can decide where you buy it. You will notice that most (if not all) supermarkets offer regional produce, but if you want to experience authentic farm fresh food I recommend checking out one of the Rheinischer Bauernmarkt in Düsseldorf. This is one place you can know that your food is coming fresh from a farm in NRW. They are on almost every day, in different parts of the city so chances are at least once per week there is one nearby.
If you don't have the time to go to the markets you can also have farm fresh produce delivered to you by local companies like Bioland Lammertzhof.
2. Search for options with as little plastic packaging as possible
So, now you know what is in season, the next thing to look out for is how everything is packaged. Single use plastics have become a global problem and we need to change the way we think about them. (here is an interesting fact sheet from the European commission)
The main question to ask before buying food wrapped in plastic is, are there other alternatives with either less or no plastic packaging? Apples are a great example of this. There is always a large selection of apples without any packaging at all, so consider buying these instead of the ones in large plastic bags.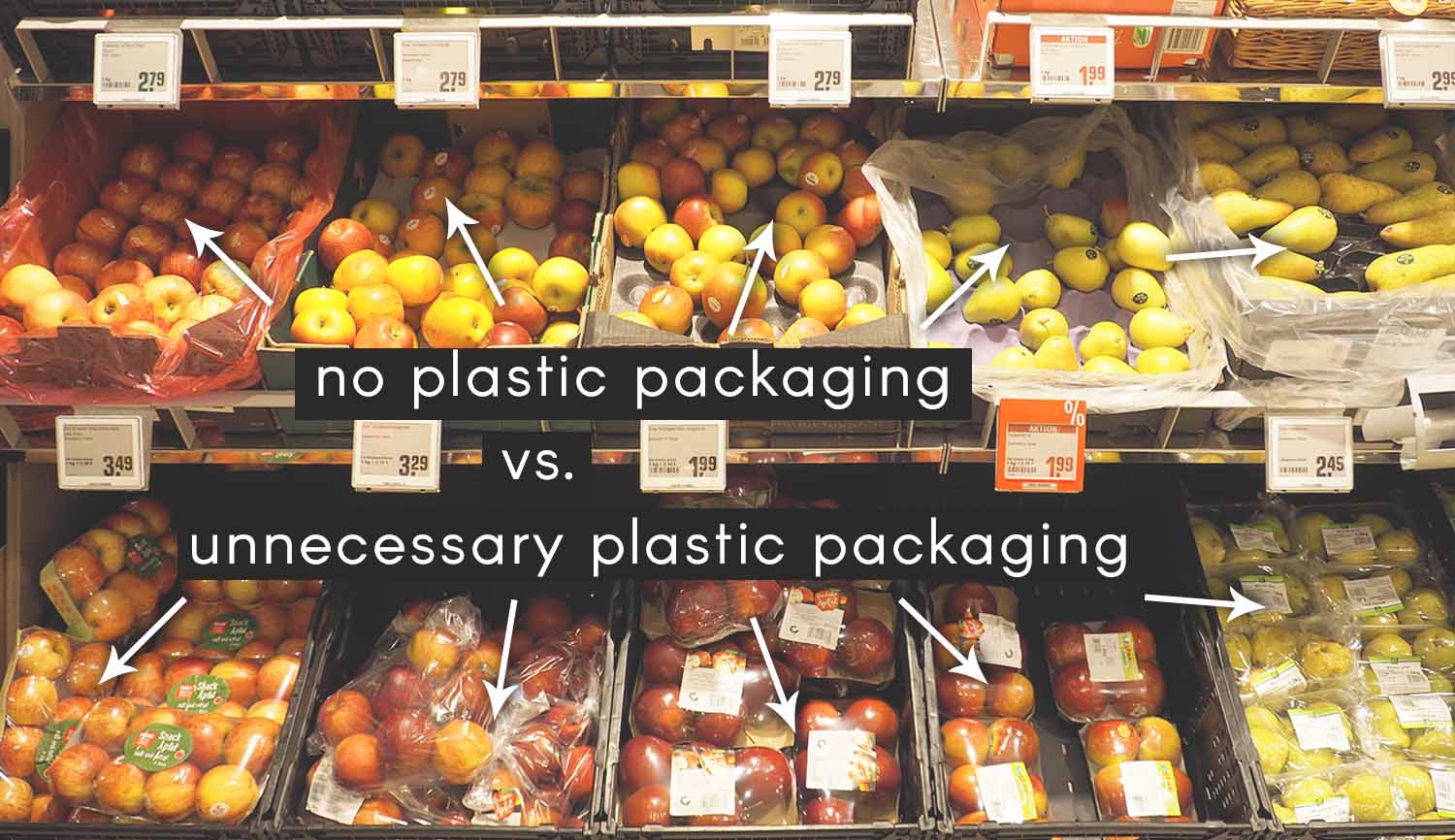 *Tip: bring your own fruit and vegetable bags with you shopping to keep loose produce together. You can find them easily online. >> https://naturtasche.de/ <<
Once you start having en eye for plastic wrapped goods you will also start to notice that the big name supermarkets are the worst culprits, but there are other options. Around Düsseldorf there are many small independent shops selling fruits and vegetables. Most have little to no individual packaging and source their goods from Germany as well as other parts of Europe. There is one in my neighbourhood for example, who has next to zero plastic packaging on the fruits and vegetables. I was there yesterday and there were German cherries (just coming into season now) for €2.99/500g in a pulp paper tray, no plastic. (pictured below)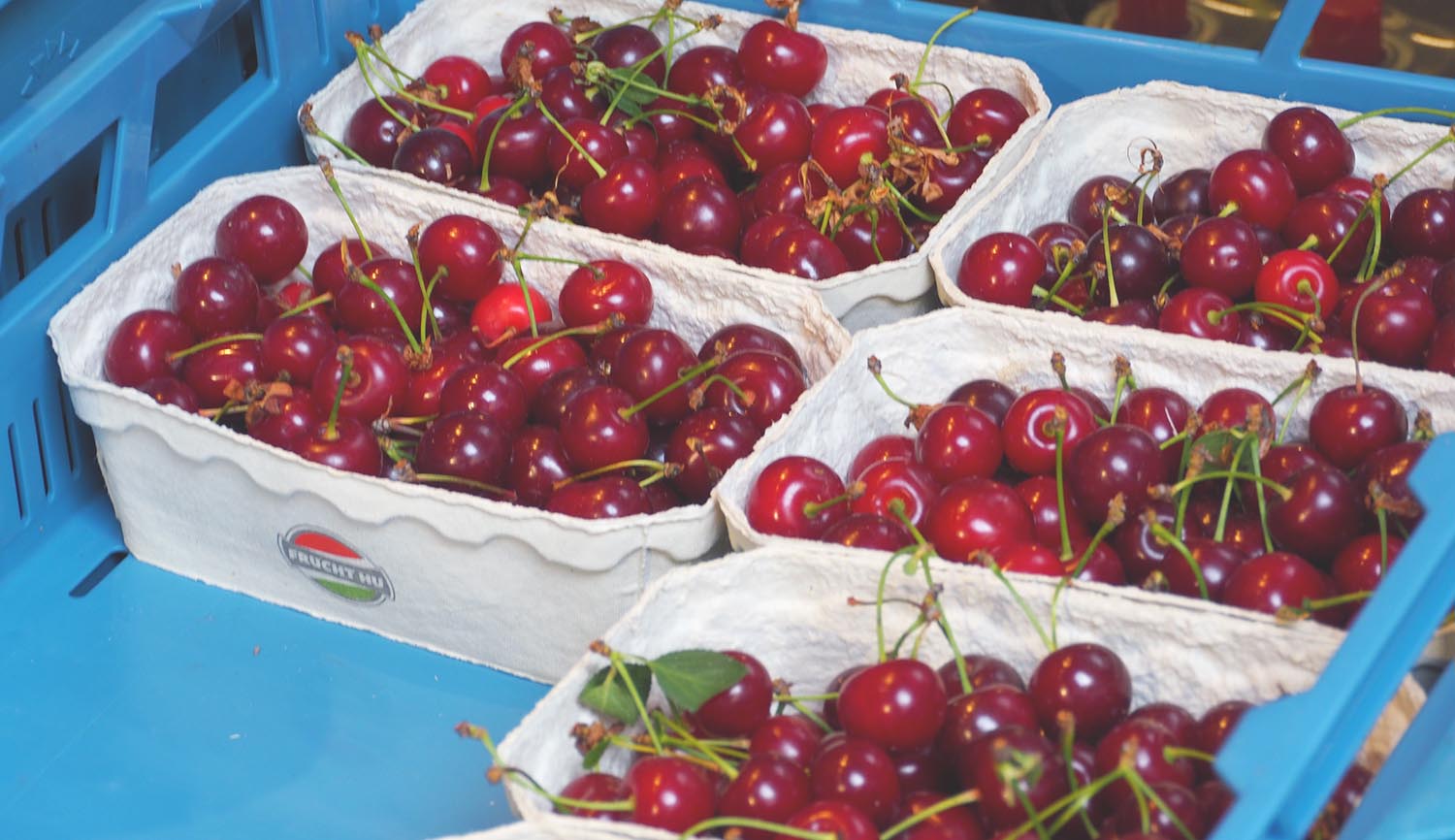 3. Buy only what you need
No matter what type of fruits or vegetables you eat, resources were used to grow them. Seasonally the agriculture sector consumes more than 50 % of the water used in Europe. Don't let those resources go to waste by letting food spoil in your fridge.
Tips for buying only what you need:
Plan your meals for the week before shopping. Write a list so you don't need to start guessing what you need when you are at the store.
Don't go to the store on an empty stomach (you are more likely to make impulse purchases when you are hungry.)
Resist buying in larger quantities just because it's cheaper. For example, if you buy a pack of three peppers for €1.50, but then only eat one, it could have actually been cheaper just to buy one (and plenty more sustainable since there would be no wasted resources and no packaging.)
Find small independent shops (like the one I mentioned above) who are either on your way to work or just around the corner. If you find something with a convenient location you do not have to make one larger grocery shop per week but rather a few smaller ones as needed.
In the event that you have purchased too many fruits and vegetables that won't finish before they spoil you can post it on https://foodsharing.de/
Final thoughts
Sometimes you will find yourself in a situation where there is no alternative. Don't beat yourself up about it. Keeping your eyes open and starting to think about alternatives is already a great start.  I can tell you from experience it is a good feeling to start taking small steps towards a different more conscious lifestyle. It doesn't have to be drastic, small actions when multiplied by millions can make a big difference.
"If you think you are too small to make a difference, try sleeping with a mosquito" – Dalai Lama